Noen Eubanks may be only 18, but his success with the TikTok app is epic. With more than than 7 million fans on this app and over 2 on Instagram, he's one of the most recognizable faces of Gen Z. And now he the new face of French high fashion house, Celine, so the future is bright.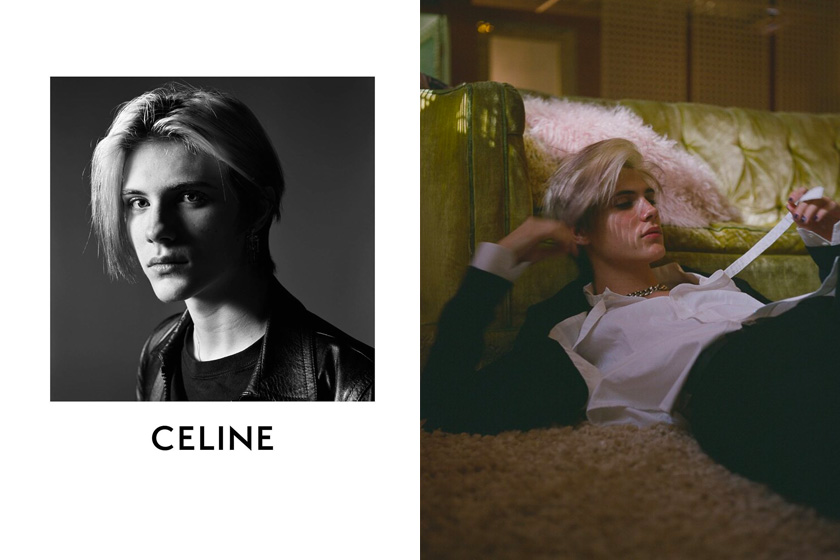 With messy blond hair and sharp jawline, Noen Eubanks appeared in a series of black and white photos, shot by Hedi Slimane. The stylists used Eubanks' style, which earned him a very contemporary sense of aesthetics and ever-changing fashion. Behind names like e-boy, f-boy, flower boy, and soft boi (TikToku-specific names) is a lifestyle filled with skateboarding, colored hair, chains, and rose-tinted cheeks.
Everything about Neon's style is going against previous macho images, and much closer to with feminine elements. He emphasizes the various types of fluidity that are present with youth in everyday life. Or the lifestyle they aspire to.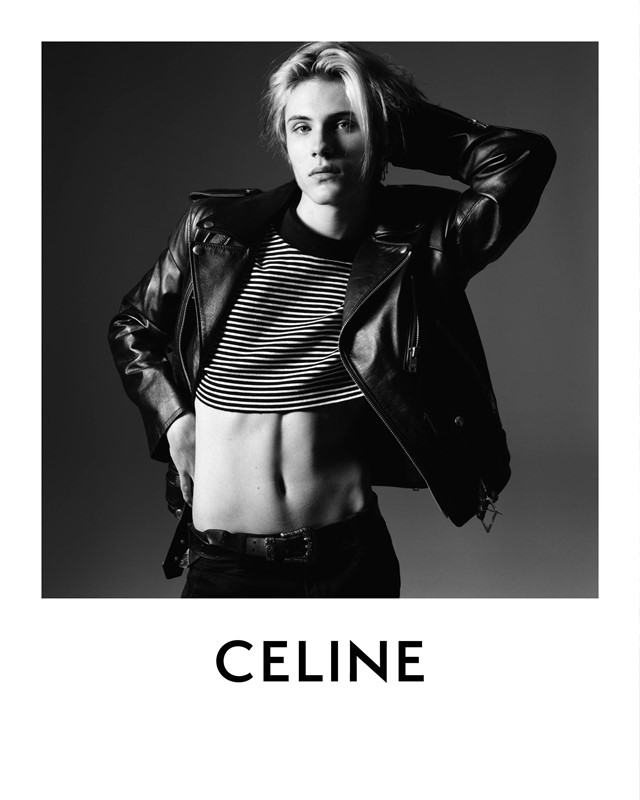 Before working with Celine, Eubanks had an ambitious collaboration with Kyra, a production site. Together, they exclusively created content for young people. Also, Noen Eubanks has managed to push through his brand of themed goods called Not Noen. For now, the brand sells hoodies, tracksuits, and shorts. The collection has already sold out, and it looks like Eubanks is on winning streak.
Similarly to Billie Eilish, Noen Eubanks is making his rules, going with them, rejecting the norms of older generations. In the striped top and with a leather jacket, this young star looks like he's born to do this.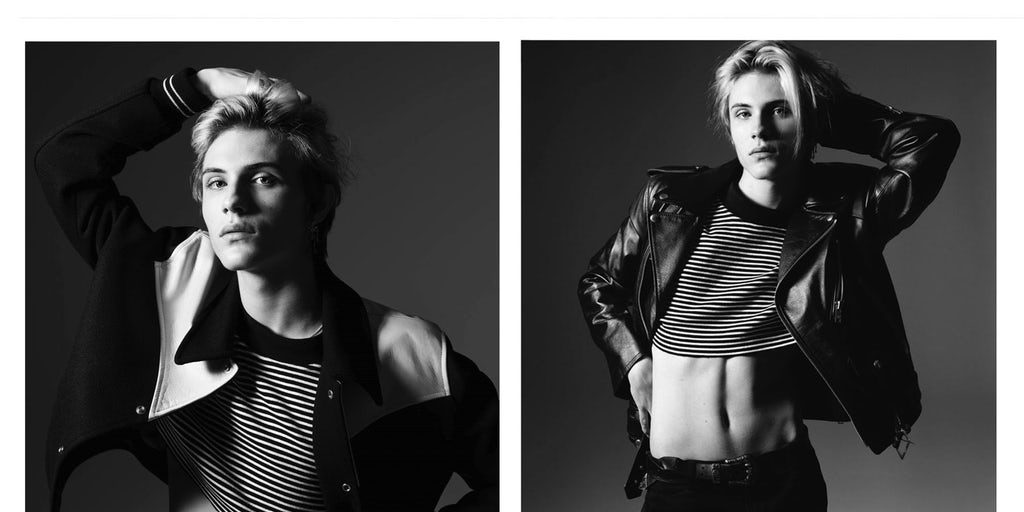 Speaking of TikTok, it might not have the same popularity among other generations, but Gen Z is using it. And fashion empires know that, so Balenciaga and Burberry are already "shopping" for new customers. This means we will get to see more Noen Eubanks and other TikTokers posing for iconic fashion houses.