Björk is one of the most influential artists of the XX and XXI century. Her new project Korsafn is something completely different, and you can hear it in New York's hotel, Sister City. What's behind this unusual project: Microsoft and the weather channel.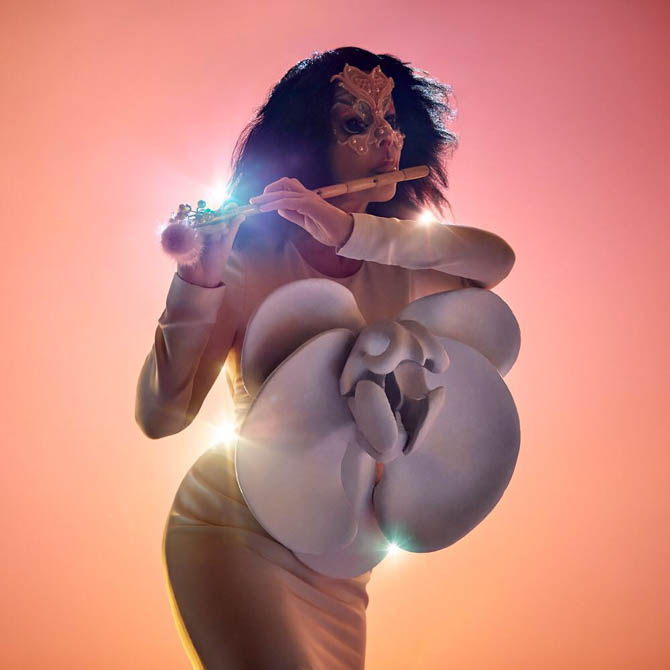 Lobby Soundscapes is a Microsoft project that develops AI's ability to make music from sounds from an artist's archives. Björk has recorded variations of her old hits to fill AI's sound dictionary. Her new arrangements were performed and recorded by the Hamrahlid Choir, one of the most influential vocal groups in Iceland.
Microsoft AI will continue where Björk's arrangements stop. She will create an endless series of new variations of her work as the weather changes. The music will dynamically adapt to sunrises and sunsets and changes in pressure that can signal rain, wind, or snow, creating an atmosphere for hotel guests. The AI will receive information about the weather conditions ​​via a rooftop camera that captures the sky and barometers.
Björk is the second musician Microsoft has partnered with creating a Sister City lobby. Last year, composer Julianna Barwick worked on Lobby Soundscapes. Microsoft claims that it has since advanced the AI ​​in question and is now capable of tracking birds in flight, distinguishing between cloud types and identifying aircraft. Although it is only a form of entertainment so far, scientists say this is another revolutionary thing that comes with artificial intelligence, and that this technology will be soon available more efficiently.
The always-changing artist from Iceland, Björk, came to the music scene in the early '90s. From her Debut, first solo album, it was clear that she's bringing a fresh, and different approach to the scene. The rest is history.