Billie Eilish doesn't identify with her body but her voice and thinks you should, too. To say that a young artist is anti-fashion is wrong. She's effectively using fashion to stop promoting what patriarchy wants. And so far, she's doing a great job.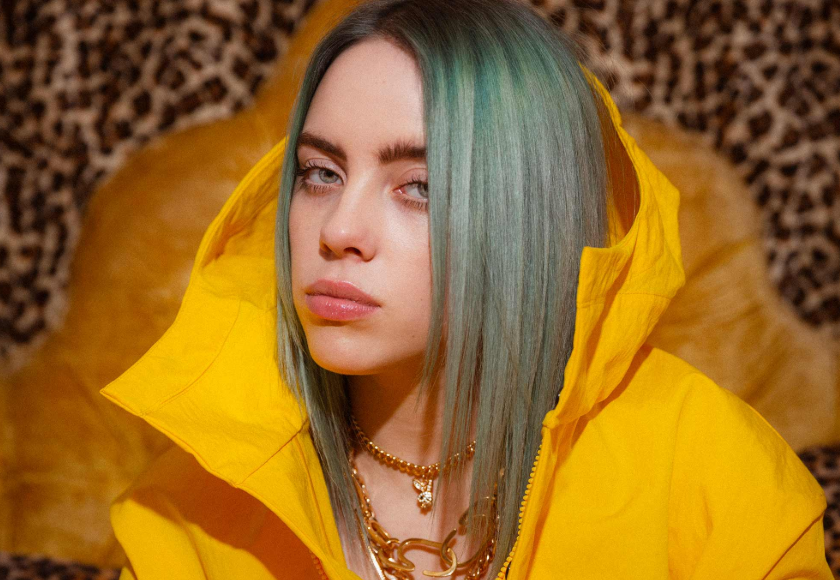 Los Angeles born and raised, Billie Eilish is only 18. Her voice is already recognizable, but more than that so is her style. The combination of crispy, almost lazy voice and oversized, baggy clothes made her a superstar. And a target for everyone who doesn't bother to listen to her. Eilish made headlines last month when she performed at the American Music Awards wearing a t-shirt emblazoned with the slogan NO MUSIC ON A DEAD PLANET.
The musician expressed admiration for Greta Thunberg, adding: "Hopefully, the adults and the old people start listening to us [about climate change] so that we don't all die. Old people are gonna die and don't really care if we die, but we don't wanna die yet." Naturally, Twitter went into a meltdown.
While hiding her body, Billie Eilish went, perhaps completely unknowingly, into exploring a different aesthetic problem. Emphasizing the volume and pattern of the garment itself, she transformed it into a despicable disguise. Namely, what is hidden does not have a form and leaves a lot of imagination, so again, it's almost as if she appears without any clothes.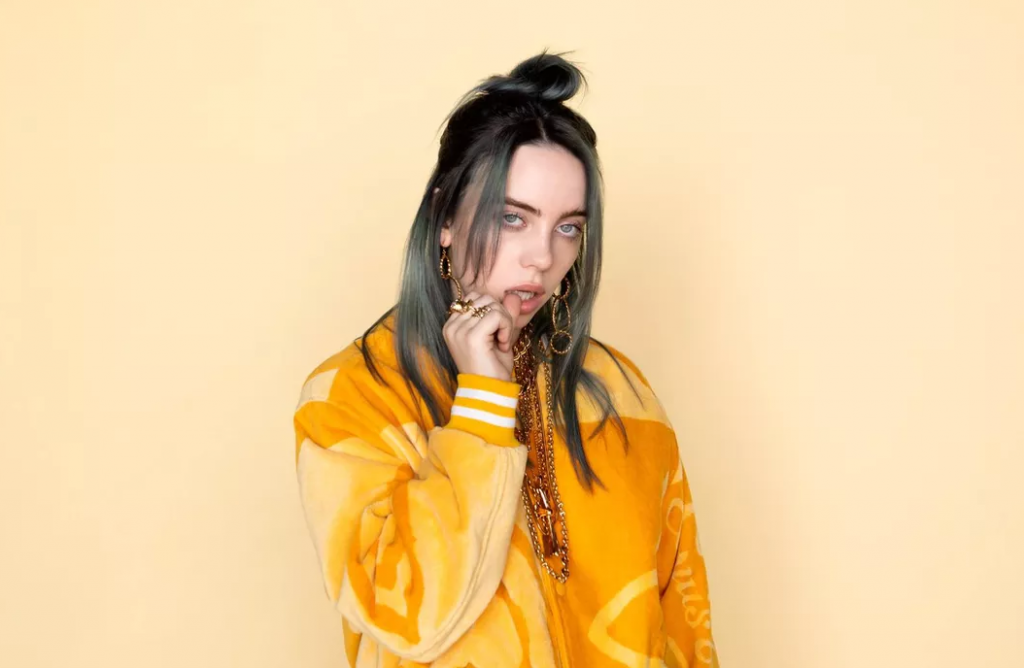 Billie Eilish, behind her designer, oversized hoodies and matching sweatpants, as she has stated many times, hides her body from sexualization and objectification. The baggy fashion outfits are weapons against banalizing musicians. Eilish does not identify with the body, refuses to accept it as an imposed tool, and turns only to music. With her somewhat anti-fashion choices, the musician leaves us only with her voice.
Don't mess with Gen Z and Billie Eilish!