Blake Lively, Jude Law, and Sterling K. Brown are promoting The Rhythm Section. And while the male actors are sticking to the usual suit and tie looks, wife of Ryan Reynolds is rocking gloves. Why? Because that's what she does: promotes a movie with meaningful outfits!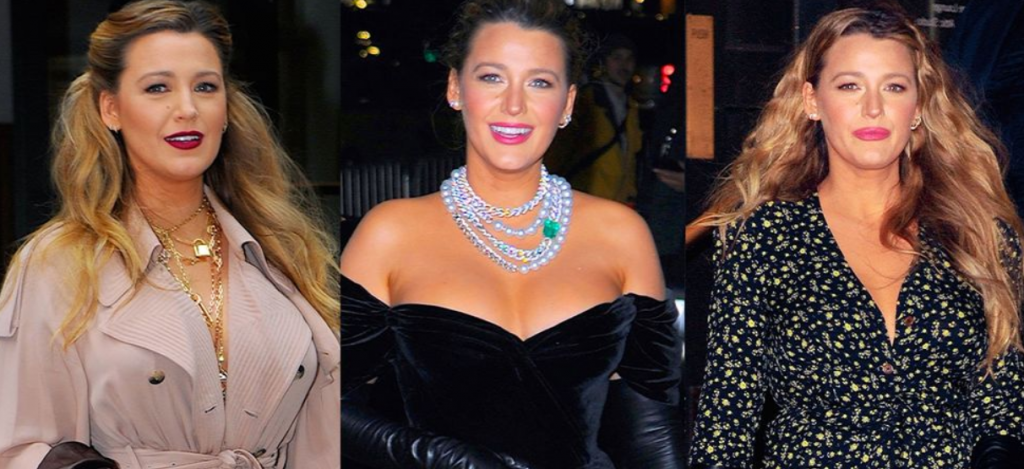 Blake Lively, the mother of three, attended the New York City premiere and looked impeccable with velvet gown and 40s inspired makeup. And the gloves, of course! This isn't the first time Lively has brought a piece of her onscreen personae to the red carpet. On the press tour for 2018's A Simple Favor, Lively wore a series of incredible suits that mimicked the ones her character wore in the movie.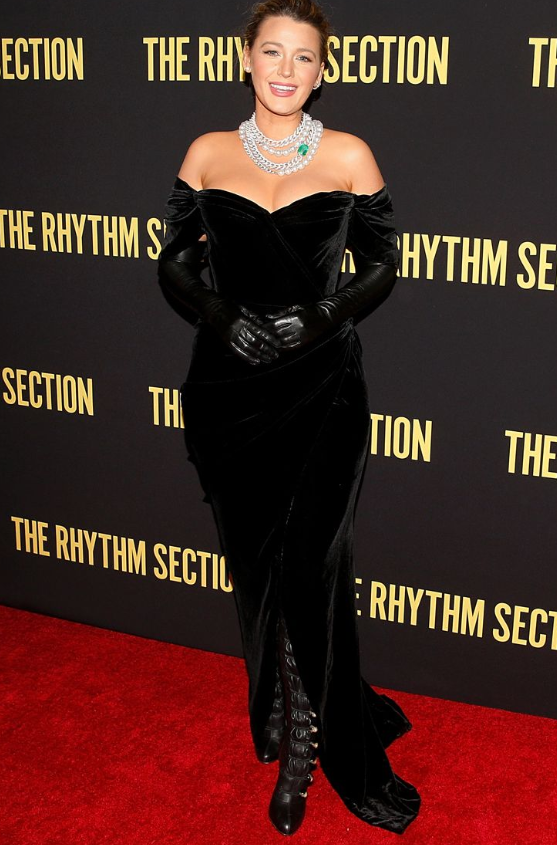 Earlier, she wore a patterned dress with a distinctive pair of black gloves and lace-up boots. Lively also had another amazing look: a dusty pink trench dress. Ryan Reynolds sure is one lucky guy, because he's wife isn't just a gorgeous blonde. She's also a master of promoting a movie while staying true to the theme.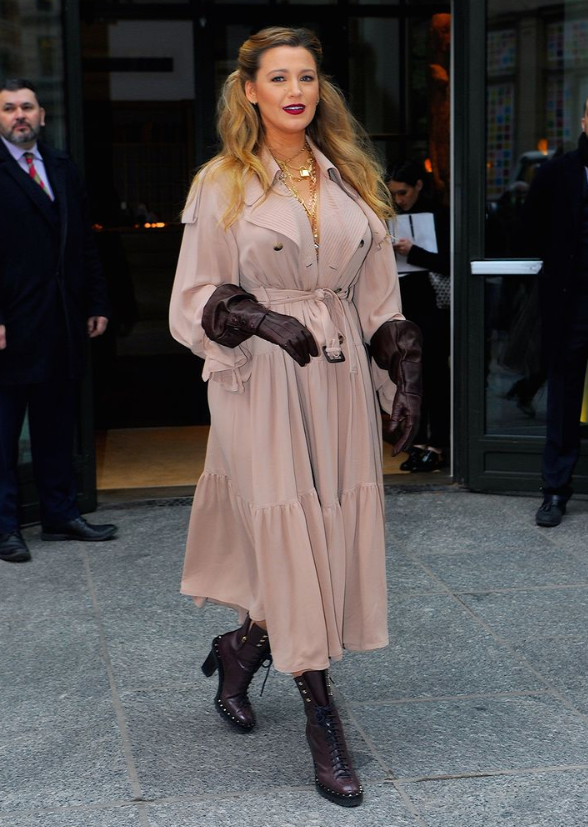 The storyline of the film centers around Patrick as she aims to get revenge on the people who caused the death of her family in a pre-planned airplane crash. Jude Law and Blake Lively seem to have the perfect chemistry, based on the trailer, and we must admit that The New Pope star looks great, aging like a fine wine.
The Rhythm Section was originally set for a February 2019 release. That was pushed to November 2019 and later to January 31, 2020. The movie does look well done, and we cant argue that many love mysteries. Having Jude Law, Blake Lively and This is Us star, Sterling K. Brown always give impressive performances. If you think Lively can't act (many still claim so), check out A Simple Favor. Meanwhile, the rest of us are already preparing for The Rhythm Section.