Danish supermodel Helena Christensen shows her artistic side once again, only this time as a designer. Model turned photographer, and global ambassador for the UNHCR presented a collaboration with H&M, a Swedish fashion giant, a set of tees and hoodies with floral motives. The collection is already out, so it feels only natural to take a turn into a career that started back in the late 80s.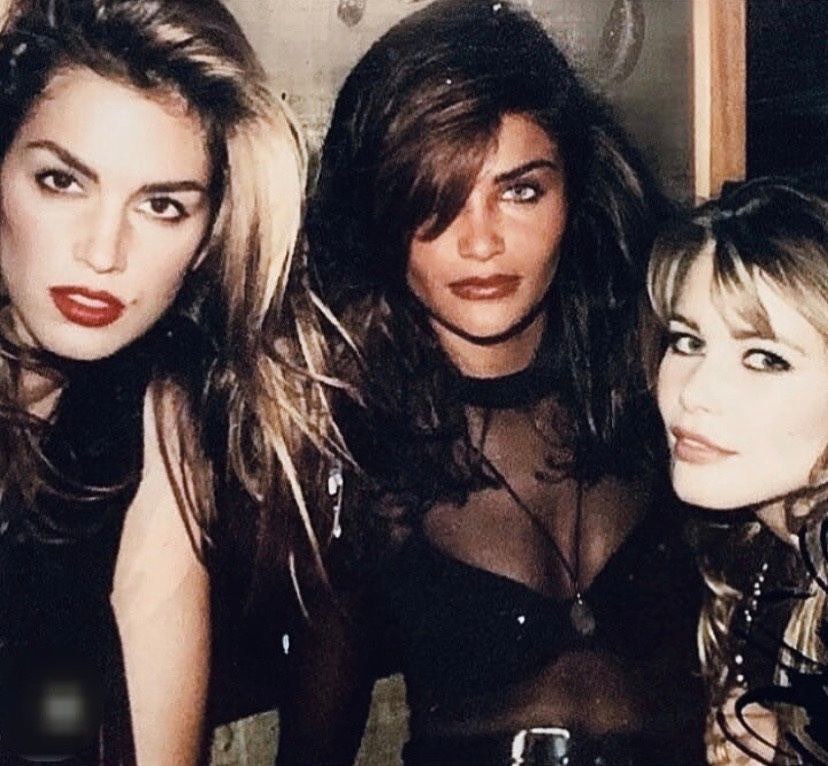 Unlike other supermodels, Christensen always had a laidback approach to work and life as well. The Danish-Peruvian beauty never officially moved to New York during the supermodel era. Instead, she'd travel back to Copenhagen to spend time with her family. Things didn't change much: Helena is still gorgeous, still enjoys privacy, but she's focused on doing good and using her celebrity to promote charities. She's involved with UN, (RED), Food Bank, and often taking trips to developing countries where she takes photos and talks to the locals. Beautiful inside and out, Christensen is also a mom to a teenager, from her relationship with actor Norman Reedus.

Similarly to former supermodel Christy Turlington, Helena Christensen prefers to talk about the important concerns than to be in front of the camera. The Wicked Game video star learned the photography from the masters, such as Peter Lindbergh. Her initial wish was to be a music star. Instead, she started modeling, and as soon as she became a teenager, the fashion world started worshiping her. She did live a rock 'n' roll life with her former partner, late INXS singer Michael Hutchence. Since the romance began and ended in the spotlight, Helena doesn't like to talk about her love life. Instead, she rather discusses ageism, her charity work, and photography. And if you want to see Helena Christensen nude, check out her Instagram!

Though in her 50s, Helena Christensen still looks incredible, but she's aware that staying in shape is a full-time job. She does yoga, boxing, and dance, and she's a big fan of outdoor activities.  She recently told MSN: "Swim in the ocean, swim in rivers, swim in lakes. Hiking, trekking, chopping wood – it's the best way of working out because it doesn't really feel like a workout. It feels like you're alive. This summer, several times a day, I would go down to the beach and sprint barefoot with my dog, jump in the ocean and just move around like crazy in the water. It's where I feel the calmest, happiest, most stable. It's just the Viking mentality. "
As a single mother, Helena Christensen did a great job with Mingus, her 19-year-old son, giving him a platform in an online world, while maintaining his privacy. As a mom, she said that social media is "the biggest concern that any parent has." The supermodel explained: "One of the biggest responsibilities of parents these days is how to teach their children to balance growing up in a world with social media versus real life, real nature, real experience and being present in the moment."

Helena's curiosity and ambition are what turned her into a successful photographer. The collaboration with H&M represents her style, but more than that: all the prints were photographed by Helena Christensen. She also took photos of the models. "I've been able to see my photographs come to life on items of clothing. I also got to look at them through my lens as I shot the campaign images. I wanted to capture the generation of tomorrow, encouraging them to be themselves and letting their personalities shine."
Goal-oriented, yet mysterious, with a heart of gold, Helena Christensen is not just a supermodel: she's a role model. Tastefully honest, Christensen stands up for what she believes while trying her best to change the world for better.