James Middleton is the youngest sibling of Kate Middleton, Duchess of Cambridge. Always in the shadows of Pippa and Kate, a 32-year-old got out of his shell and we are impressed. Not only that prince George's uncle looks like Jude Law, but he's also a wonderful human being.
Despite being the odd one out, the public always wanted to know more about James Middleton. He's the brother of the future Queen and he used his fame to do something great. The uncle of Arthur Michael William Matthews revealed he suffered from depression earlier this year. Then he opened his Instagram account, but more importantly, he opened up his heart.
James won't agree to be interviewed unless he can bring one of his beloved dogs, explaining:
Every interview I agree to my one request is to bring a dog or 2 or 3,4,5. They give me the courage to speak openly, freely and without fear of judgment especially when I talk about my experience with depression. Every 40 seconds someone takes their own life because of depression. This statistic scares me. It's a big factor in why I talk openly about depression and will continue to do so.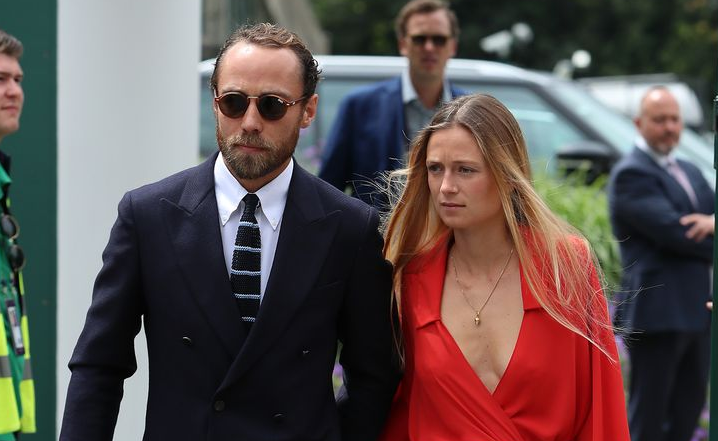 The youngest Middleton has fiancée Alizee Thevenet, and we are happy he's happy. He embraced his privilege, admitted he was lucky to have great family support. But the way he spoke about depression is the reason James Middleton is an asset to the mental health organizations. You can read the full piece here. And it did not make him look weak. It made him more human, he's no longer that weird brother of Kate Middleton. He is James, a great looking guy, who loves dogs and wants to help.
James and his five dogs are proof that pets do help people who battle with anxiety and depression. We fully expect that Alizee Thevenet and James Middleton have their four-pawed friends at the wedding. Alongside Pippa Middleton Mathews, Kate, and little Prince George.