The 90s music was much more than grunge, RnB, or Spice Girls and girl power. It was the last decade where artists weren't afraid to speak up. The last cultural revolution. That's one of the main reasons 90s nostalgia is so strong, and we seem to appreciate that decade now more than we did almost 30 years ago, while we were living it. Here is why the 90s music still matters, and it will take a lot of courage from the upcoming musicians to be nearly as relevant.
The Female Empowerment
Before Spice Girls, we had TLC, En Vogue, and a lot of strong women, who taught us that it's ok not to be perfect. Garbage with Shirley Manson, Alanis Morissette, Tori Amos, Neneh Cherry, these women used music to talk about the real issues. From HIV, rape, to simply not fitting in. With Madonna, Cher, and other legends by their side, 90s ladies were the force of nature. And most of them still kick butts.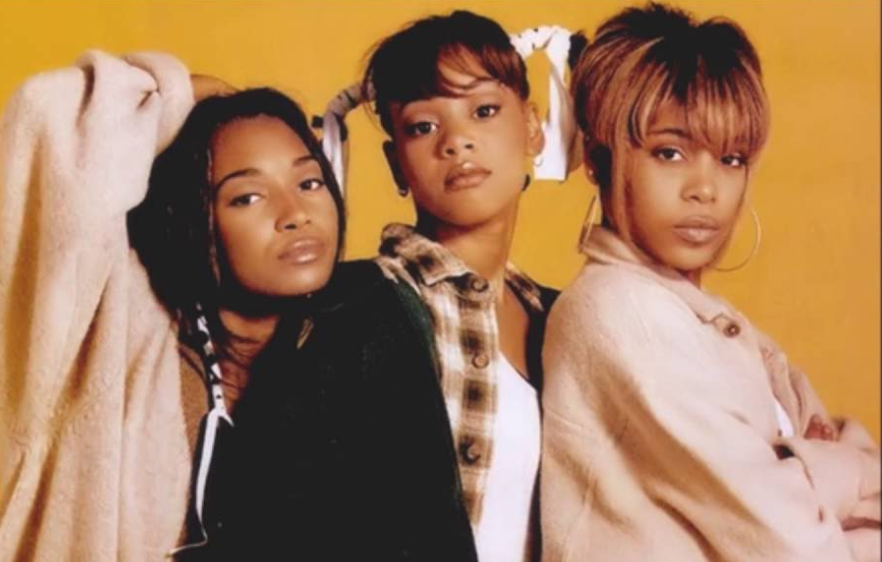 One of the most influential singers/songwriters to this day is Bjork. She looked and acted as she was from another planet. People loved seeing someone authentic, real, yet so strange and unapologetically different. With TLC, En Vogue, Sheryl Crow, Elastica, Hole, Alanis Morissette, we had different fashion and music styles. We were allowed to be complex, and for that, we will always be grateful. And nostalgic.
The Social Issues
Grunge was a revolution. Britpop was an answer to that American cultural revolution. Early to mid 90s music was ironic, even depressing. But it was real. Hip hop scene was openly talking about racism; all the musicians were discussing poverty, HIV/AIDS, it was the wake-up call. And those new forces were joined by 80s superstars, like Bowie, The Rolling Stones, Prince, and George Michael. At some point, things were looking better than ever. Musicians believed they would change the world. But, as usual, they ended up changing themselves.
Still, Public Enemy, Tupac, and yes, Alice in Chains, Blur, Oasis, Soundgarden, Skunk Anansie, Tricky, made their mark. We keep seeing young people daydreaming about 90s music and nostalgia. Can you feel nostalgic if you weren't even born then? Obviously, yes.
Personal Demons
Depeche Mode recorded Ultra back in the 90s. Radiohead had three masterpieces. Conceptual albums were a thing of the 70s, but they came back over 20 years later, and we are still obsessed with them. Talking about personal demons, or someone else's misfortune went mainstream. Bon Jovi had Someday I'll Be Saturday Night. People were in tears while listening to Runaway Train. Tori Amos opened up about being raped by a fan. Drugs, ODs, depression, it wasn't new. But it was different compared to the cheerful 80s. No topic was off-limits.
Going Against The System
Prince and George Michael did the unthinkable – they went into losing wars against the big industry bosses. It was bold, insane, and almost destroyed them. There was no way to win those cases, but it made them iconic. The media never liked them because they wanted privacy. But fans enjoyed it because it made these artists look more human. And it showed how much people could change and grow.
The Humour
If you want a healthy dose of British sarcasm, listen to Blur or Pulp. They mocked everything they didn't like in a very polite manner. The British scene was never more prominent than back in the 90s, and most bands managed to leave a fabulous legacy. There was no formula; they were writing songs about things they thought were outdated or simply wrong. Some songs got lost on B-sides of the hit singles, but luckily, there's Youtube and million other ways to dig into the funny side of the 90s music.
Techo Music and Eurodance
It wasn't all about the Americans, the Brits, and the lucky few. Techo scene and DJs were more about people connecting than it was about music. Raves wanted you to experiment with your looks, with sexuality and drugs.
On the other side of the 90s techno was Eurodance. 2Unlimited, Dr. Alban, Culture Beat, Snap, they made music for tweens, combining rap, techno, euro disco,… They were great to get you into the party mood, and though the legacy is somewhat limited, those acts did bring people together. And they did their parts to make us talk about racial discrimination.
The End
By the time we got to 1997, most of the 90s music scene was lost. It was time for the industry to take over creativity. Spice Girls were the biggest act in the world. They were followed by numerous girl bands, with less substance. Reality TV was going mainstream, grunge, Britpop, and hip hop, were done. Not entirely, but with all the shooting and drugs, 90s music suffered some significant losses. And things will never be the same again. Until another cultural revolution, which is long overdue.