In 1984 Wham! were one of the biggest acts in the world and Last Christmas is the legacy every band want. However, the song, written by George Michael and Andrew Ridgeley, never got to be number 1. Despite becoming the ultimate holiday go-to single, it is still yet to reach that special place on the top lists.
George Michael and Andrew Ridgeley formed Wham! in the early 80s and the band was an instant hit. With their tongue in cheek humour and flashy outfits, they got to the teens, but the best was yet to come. With Last Christmas and Careless Whisper, they proved to be more than just a bubble pop duo. So how did it happen that their Christmas hit didn't reach number 1? And why is that so important?
It was 1984 and Bob Geldof gathered most famous British musicians to record Do They Know It's Christmas? The single included Wham!, Sting, U2, Duran Duran, Boy George, under Band Aid. Since the song was directly connected to the charities in several Africans countries, Band Aid had an agreement: don't promote your singles, in order to gain more publicity for this charity-driven collaboration. George Michael and Andrew Ridgeley later performed on Live Aid. Most people still don't know is that money from Last Christmas the single donated the royalties to the same cause.
The tragic irony struck in 2016 when George Michael passed away. It was on Christmas Day and fans from all over the world are trying hard to get Last Christmas to the top of the charts ever since. It may seem trivial since George Micahel had many number one hits and is considered to be one of the best singers/songwriters of its generation. But it is a small gesture from the fans to someone who was also charitable since he was a teenager. It's about paying the respects and having that final farewell.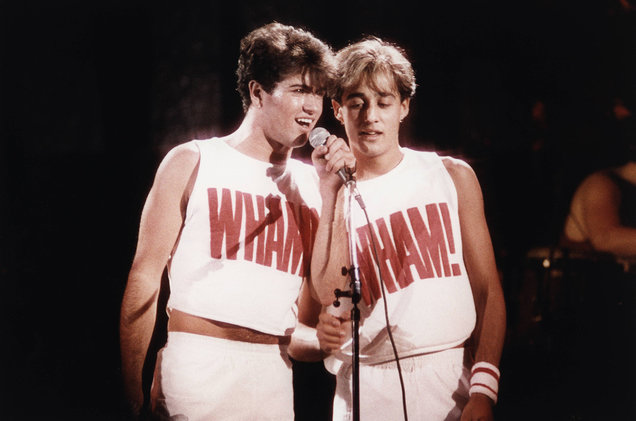 Last Christmas inspired a movie by the same name. Andrew Ridgley just wrote a book, Wham! George & Me. The book is already a bestseller, while the movie will be out later in November. And yes, the song is awesome, beautiful and melancholic, heart-melting. Once again, social media is trying to get the single to the top of the charts, and we are on board. Yes, the profit still goes to charity, so this is about honouring the legacy, not making history. George Michael did that on his own, with Cowboys and Angels, Father Figure, Jesus to a Child, and more.