Demi Lovato posted an unedited photo on her Instagram and showed the world that she has cellulite. Just like over 90 percent of the female population. Mike Johnson, aka the Bachelor we deserve, left a magnificent, flirty comment. Demi responded and we smell that love is in the air.
"Look at me like that again," he wrote. "Love yaself." Johnson soon got a sweet emojis and the fans went crazy. Us included! And this isn't the first time Bachelor in Paradise star and singer/actress got cozy. "Mike, I accept your rose. He always picks her up and swings her when he hugs her. Swing me," Lovato posted on her Instagram stories during one of the episodes of The Bachelorette.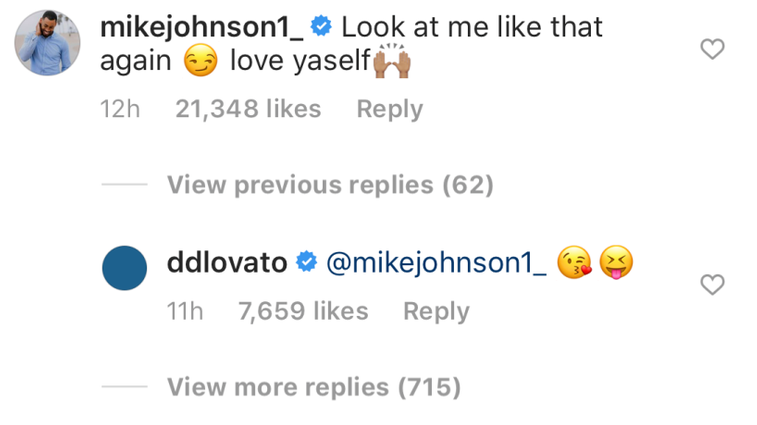 After some Twitter exchange, the two started sending direct messages. He told Us Weekly: "I would definitely take her out for an initial date, yeah. 100 percent not scared about it at all. I would be like: Oh my God! Girl, come here."
While some fans are ecstatic over the idea of the two dating, we have yet to see them in action. Demi is part of the Will&Grace family now. Just a year ago she OD'd and since then Lovato has been taking things slowly and working on herself.
While Demi Lovato and Mike Johnson are just flirting, for now, Tyler Cameron and Gigi Hadid are going steady. He went to her grandmother's funeral in the Netherlands. The supermodel was close to her grandma, so having a supportive boyfriend was just what she needed. Gigi picked a good guy and we will get to see more of them since New York Fashion Week just started. Maybe they could double date?