Victoria Beckham always looks reserved, distant, both on her family photos on Instagram or staged paparazzi pictures. But, she did make us laugh several times and it seems it that time of the year: Posh Spice is back to her humorous ways.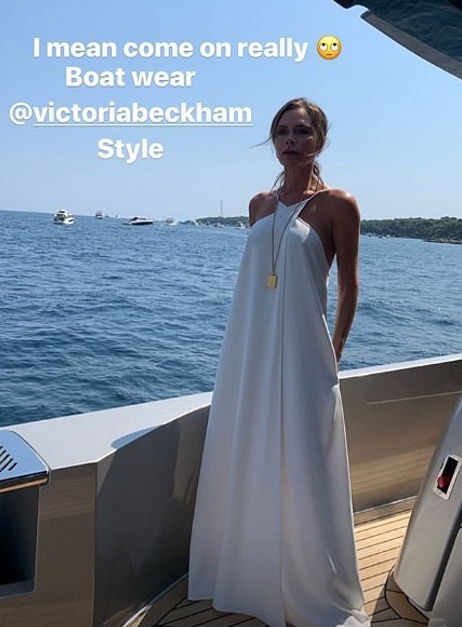 First, David Beckham sort of poked fun at his wife's attire. Yes, it's an over-the-top creation for a boat ride, but at least it looks nice. Her comeback on Instagram made the situation way better: she showed a picture of sleepy David Beckham in a very 90s Versace shirt. And yes, there is coordinated bed linen.  But it seems like former soccer player was just trying to fit in: Elton John and his husband wore similar shirts. Since the Beckhams vacation with David Furnish, Elton, and their kids, Beckham simply wanted to be one of the boys.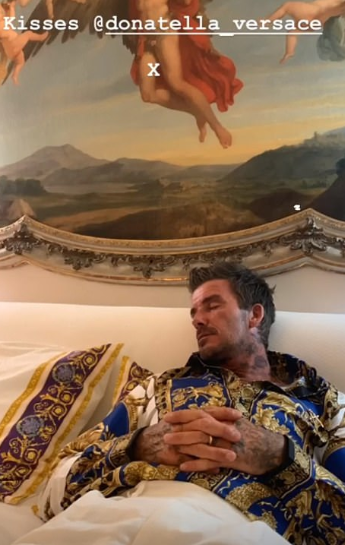 The couples are exploring south of France, and while Victoria is wearing her designs, Beckham is drinking Haig Club whiskey, his own label.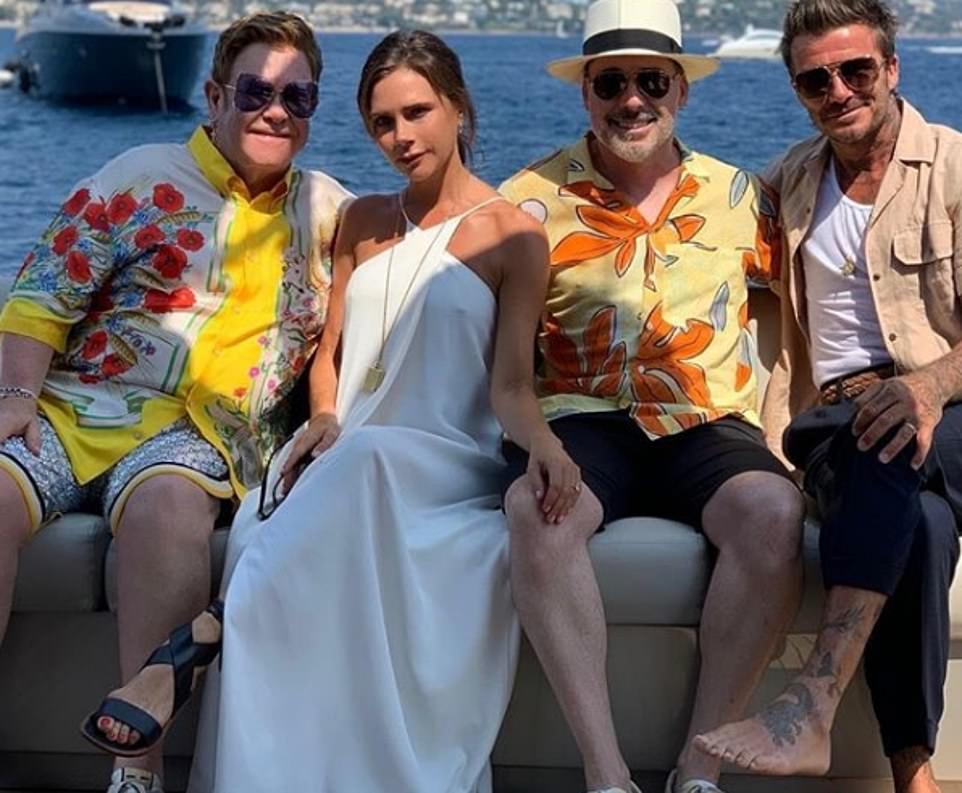 Sir Elton John and David Furnish also had a royal couple among their guests during vacation season. They sent a private jet for Meghan and Harry and celebrated the Duchess' birthday. But it didn't go well with the British press since just weeks before Harry gave a speech about the environment on Google summit.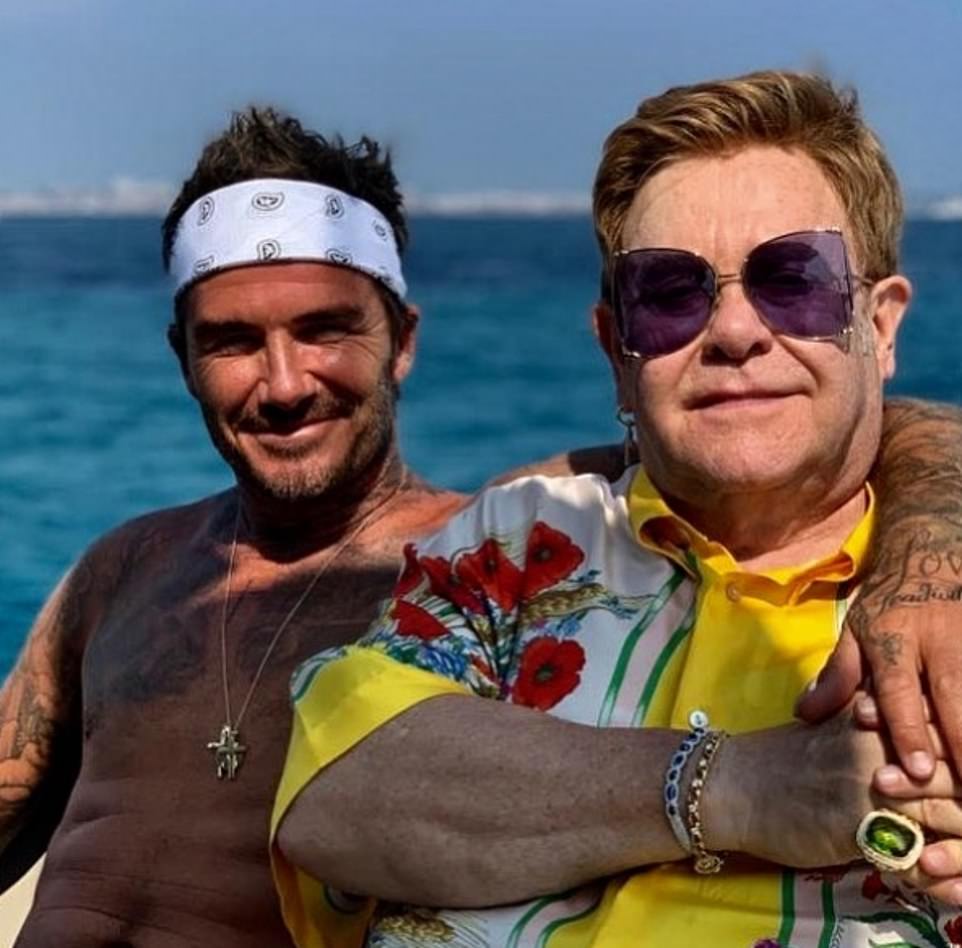 As for the Beckhams, they seem to have taken a page from Blake Lively's and Ryan Reynold's book of fun. Just today, the actor wanted to wish his wife a happy birthday. And so he chose her worst pictures, because why not?
Despite all the rumors and not so well hidden secrets, Victoria Beckham and David aren't going separate ways. Looks like they are in a better place now and you know that the couple who laughs together, may even beat the celebrity odds.