Keke Palmer and Mike Johnson are not going to become an item any time soon. The actress turned down the former Bachelorette contestant after he asked her out on Strahan, Sara and Keke. Wait a minute, wasn't he just on a date with Demi Lovato? Let's see what changed and how we even got to Keke Palmer and Mike Johnson.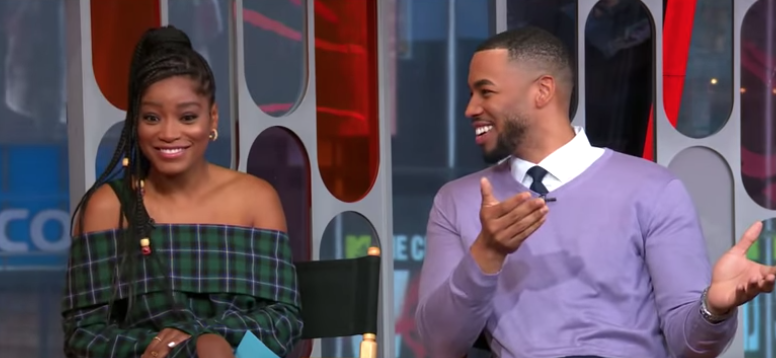 Demi Lovato and Mike Johnson did go out. He praised her: "I haven't said this before, but the No. 1 thing I like about Demi is that when we had our first real conversation, she said, 'Hey, this is how it is. Take it or leave it.' For her to be that strong, powerful and upfront — wow! … She was real. She's the real s–t. I love it." And that's where he made a mistake. He made comments about their tattoos, making out, basically, he did the whole kiss and tell thing. And then Keke Palmer and Mike Johnson almost happened.
But Keke Palmer isn't having any of it. The actress/TV presenter stated she felt ambushed. "Well, first of all, I get real spooked about entertainers or reality [stars] … I don't know, it really scares me to date people in the industry. That's No. 1," Palmer explained. "No. 2, he asked me in front of everybody."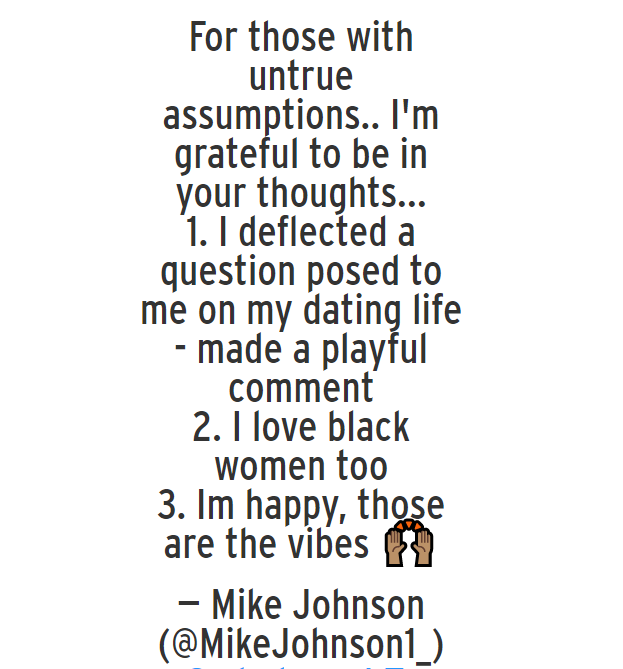 Johnson defended himself on Twitter and talked to Us: I was being playful [with Keke]. I flipped it around earlier today. I was going to flip it on you, but I ain't going to be like that. I'm being playful. Right? … She's an eloquent woman. She's a beautiful woman." Mike Johnson added that he's "100 %" going to keep his future relationship more private.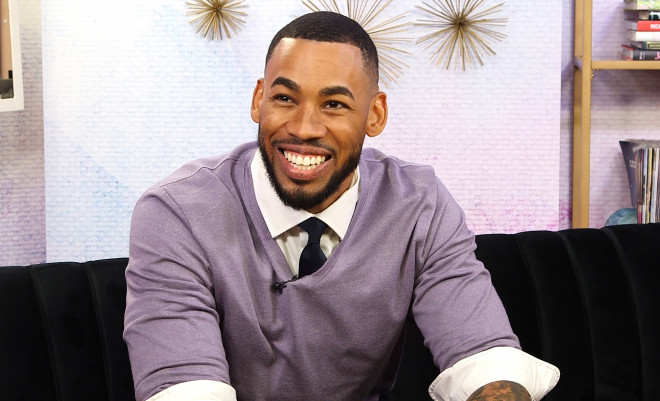 In a nutshell, it is always best to be quiet. Keke Palmer and Mike Johnson won't be our next celebrity couple. And neither will Mike and Demi. Wow, these Bachelor people always bring the best drama. We were all rooting for you, Mike!