Busy Philipps gave a good argument about why there shouldn't be White Chicks 2. The actress played Karen Googlestein, who is best friends with the "white, blonde, spoiled chicks" Tiffany and Brittany played by the Wayans Brothers. She said that she didn't like playing a "fat chick" because she wasn't/isn't fat, but the 2004 comedy was more a parody and we think we deserve more. Here's why!
The Cast is In
Let's see what are the chances that we do get a sequel to the hit comedy. Marlon Wayans recently said that the fans deserve it. And there's Terry Crews who said: "I've stayed in shape just for that movie. I've been working out for 15 years so we could do White Chicks 2, ya'll. Please!" The movie might be happening and we need it because forgot to laugh at ourselves.
If you haven't seen it, White Chicks is mocking people of all colors and genders. The main characters are caricatures of Paris Hilton lookalikes, maybe even Paris herself. The girls are vain, superficial with no idea of self-worth. Marlon and Shawn Wayans started out as detectives, but they soon realized that there's more to each girl's story. They just never had the right support or understanding.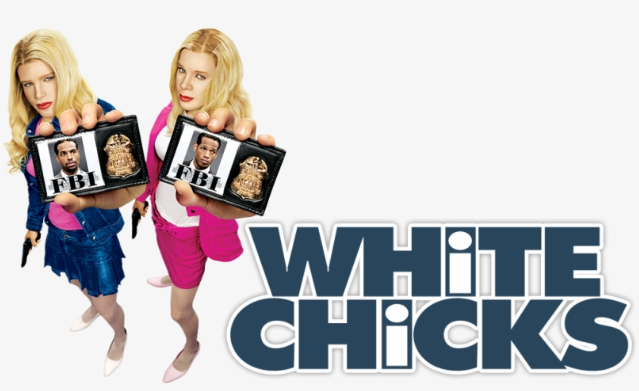 The "fat girl" was never fat, just insecure. The whole movie has a heartwarming side and a lot of inappropriate jokes. But they aren't mocking blondes, black guys, doing blackface, they are making a point about vanity in our society. And there's no better time to address it than in Instagram era!
Terry Crews and #MeToo
Add that Terry Crews was one of the few men who spoke up about being sexually assaulted. His voice is part of #MeToo era and Crews, just as any other victim, knows, that a good, healthy dose of humor and playing with stereotypes, can only help.
We get offended by everything so easily, we need a break from that constant victim mentality.
So far, we heard so many updates on this sequel, that we have no idea what to believe anymore. But there's no reason not to make another hilarious, dynamic comedy with the amazing crew. And that includes Busy Phillips, of course!