Justin Theroux and Jennifer Aniston were married, in case you forgot. It was brief and they divorced two years ago. Yet, the actor is proud of his ex for joining Instagram. Weird? Well, at least he's supportive, though Aniston broke all the records with her first post.
Justin Theroux explained: "She has sworn she was not gonna do it, and then she did it. I'm so proud of her — I thought it was so great," he told Extra. "The world's about to learn what a hilarious woman she is if they don't already… She's gonna be good at this." It's not Theroux's fault since he was asked, but they aren't exactly tweens. And yes, Jen Aniston is following her ex, but don't read too much into it.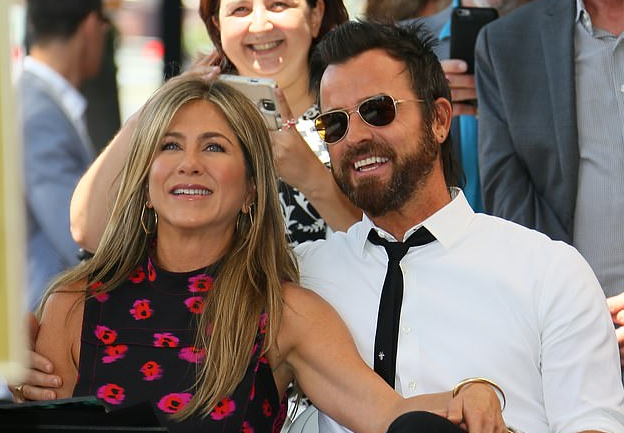 Jennifer Aniston joined the social network last week. She posted a selfie of the six Friends and the 50-year-old broke the record for the fastest time for an Instagram account to reach 1 million followers. It took her 5 hours and 16 minutes to beat The Sussexes aka Meghan Markle and Prince Harry.
Justin Theroux and Jennifer Aniston remained friends. They dated for seven years, so getting married just destroyed their relationship. Obviously. He was one of the first to comment on her Instagram post, writing, "Woot-Woot! #first."
Oh, and there's some irony beyond Justin and Jennifer. Prince Harry had a crush on her a long time ago and now she broke his Instagram record. Yes, we are petty and it means nothing now, but at least it confirms the young prince always had a thing for American actresses.