Pete Davidson just split from Andie MacDowell's daughter, dancer and actress, Margaret Qualley. But SNL star wastes no time. His latest maybe girlfriend is Kaia Gerber. Yes, another brunette beauty, with a superfamous mom – Cindy Crawford.
The 18-year-old model Kaia Gerber and comedian Pete Davidson were spotted leaving her apartment just yesterday. The 25-year-old stepped out of New York's apartment owned by Gerber, in Louis Vuitton track jacket and black joggers. Kaia Gerber followed him, keeping the low profile.
Kaia and Davidson most likely met in June, when Davidson has his runway debut, at Alexander's Wang fashion show.
Though the two claim they are just friends, that's how all romances start. Besides, this was their second outing in two days. Previously they were spotted at the restaurant Sadelles. There were no cameras present, but a lucky fan recognized them, posted a photo on Instagram, and we had another Twitter meltdown.
Pete Davidson was previously engaged to Ariana Grande. He proposed after a couple of weeks of dating. Then there was a romance with Kate Beckinsale and this summer with Margaret Qualley. According to some gossip website, Andie MacDowell did not like this relationship. And it seems like mothers know best. As per Us Weekly source, Pete Davidson and Margaret Qualley remained friends.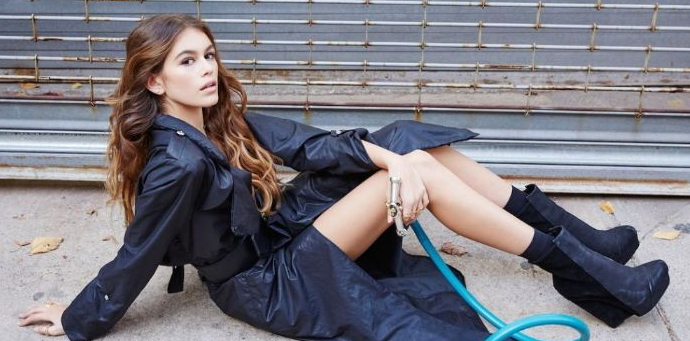 As for young Kaia, earlier this year she was seeing Wellington Grant. Apart from that, her dating history is non-existing, but she just turned 18, so it would be weird if she had some serious romances. And we are sure that Pete Davidson and Kaia Gerber won't be anything but a fling. Wonder how Cindy Crawford feels about this… romance? If we can call it that.