While some Hollywood stars simply enjoy watching anything Bachelor related, others went a lot further. Here are some world-famous stars who dated Bachelor Nation contestants:
Nick Viall and January Jones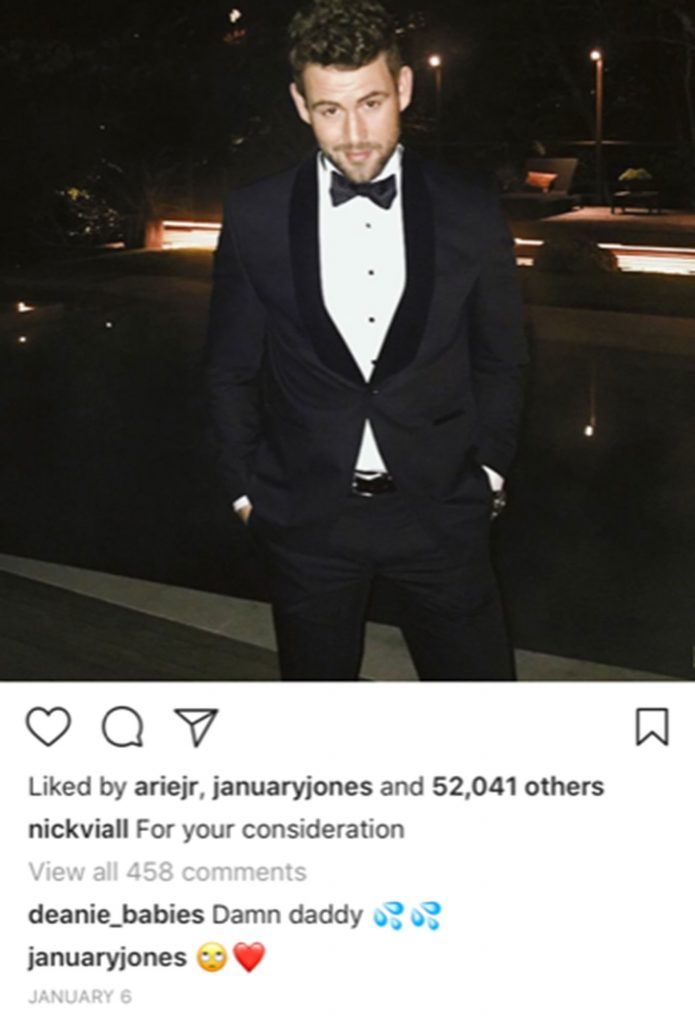 Nick Viall is currently involved with Rachel Bilson. Though nothing is confirmed, noting was denied so far, so it's safe to say they are seeing each other. He loves actresses, and just like with Bilson, fans were the ones to discover that he was involved with January Jones back in late 2017.
Wells Adams and Sarah Hyland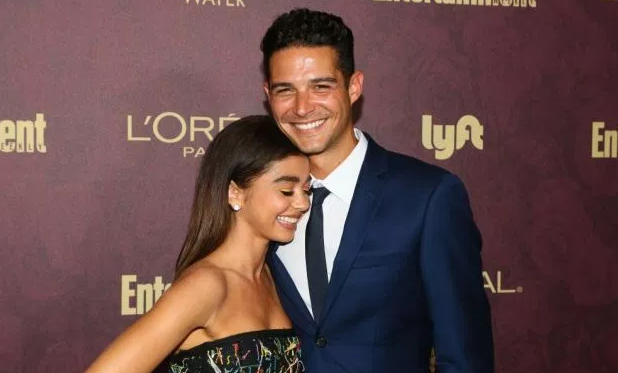 Unlike Jones and Viall, Wells Adams and Sarah Hyland didn't take long to go public. The couple started dating in 2017 and this summer they got engaged. Bachelor in Paradise meets Modern Family wedding is coming soon and this event will probably bring more Bachelor Nation and Stars together.
Lauren Bushnell and Chris Lane
Lauren Bushnell and Ben Higgins were engaged, but that didn't work out. Fast forward two years and blonde beauty got engaged to country star Chris Lane. Lauren Bushnell and Chris Lane got married over a week ago. Perfect examples of why stars and Bachelor Nation do go hand in hand. Congratulations to the happy couple!
Courtney Robinson and Jesse Metcalfe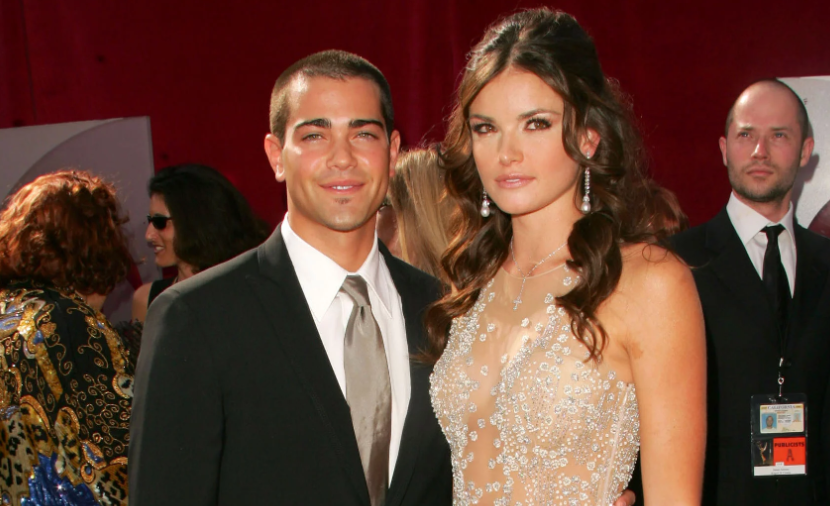 Before she went to win Bachelor's heart (Ben Flajnik's season), the most famous villain of the Bachelor Nation, Courtney Robertson, was dating Desperate Housewive's heartthrob, Jesse Metcalfe. You can find out all the juicy details in her book, I Didn't Come Here to Make Friends: Confessions of a Reality Show Villain. And, oh, boy, that book is juicy! Meanwhile, Ben Flajnik had a date with Jennifer Love Hewitt.
Among the latest Bachelor Nation stars to fall for A-list celebrities were Tyler Cameron and Mike Johnson. Tyler dated Gigi Hadid, but that didn't last. Still, it lasted longer than Johnson and Demi Lovato. Looks like stars and Bachelor Nation really enjoy each other's company. Even if it's just a fling.