Two biggest Aussie stars, Nicole Kidman and Kylie Minogue, were never photographed together. Despite both being in the showbusiness for over 30 years, somehow, they just missed each other. Well, there must be more to the story than this, but two women posed together and the fans are hysterical!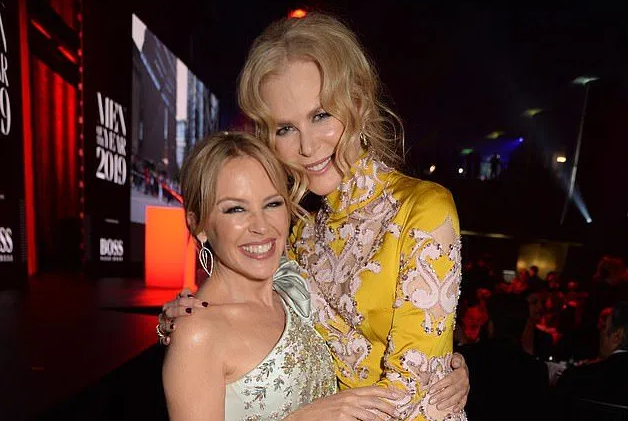 Kylie and Nicole were all smiles during GQ awards in London. One Twitter user was joking: "This photo better be on all Australian currency by 2020". Others were drooling over the beauties. Despite being well into their 50s, the Australian singer and the actress looked at least a decade younger.
If you still think it's not weird that there were no photos of two blondes on some event, think again. They even both starred in Moulin Rouge!
Nicole Kidman recently talked about her marriage to Keith Urban. The blonde beauty explained: "I take none of it for granted." The couple's been married for 13 years and has two children. Of course, no marriage is perfect, so the rumors followed them, but it's been quiet for a while now. Which usually means there's nothing to gossip about, or the couple is about to split, sort of like the calm before the storm. When it comes to Urban and Kidman, we are sure it's the first thing.
Kidman is currently in Toronto on a film festival, promoting The Goldfinch. As for Big Little Lies, the show is officially over, but the Aussie revealed that she talked series 3 with Reese Witherspoon, so anything is possible.
Now, we just want to know how come it took over 30 years to see her and Miss Minogue together? Was it over a boy? A lost role? Hopefully, nothing to do with Tom Cruise… Or maybe this Twitter user was right all along: "I've made up our minds, charitably, that Nicole Kidman and Kylie Minogue can't be photographed together as a result of sheer height awkwardness."