Miley Cyrus isn't holding back. The 26-year-old singer said her 29-year-old ex – and her other exes were not good people. She thought she had to be gay because she thought "all guys were evil." This was on her Instagram live, and it's obviously an attempt to make Liam Hemsworth look worse.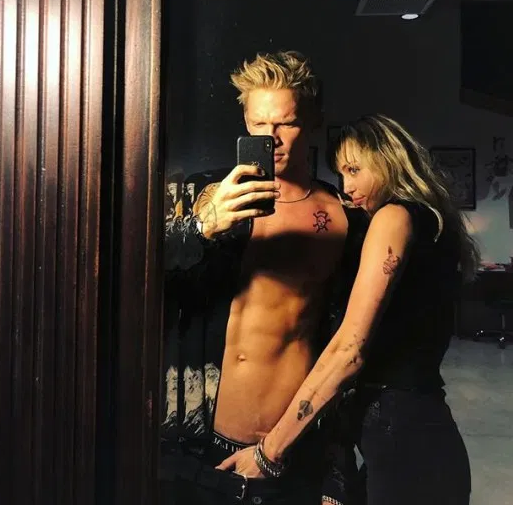 She said: "There are good people out there that just happen to have d**ks. I've only ever met one, and he's on this live," Miley said, referring to 22-year-old Cody Simpson. Miley Cyrus was broadcasting a video conversation with her new boyfriend, who is in Sydney at the moment. 
"There are good men out there, guys, don't give up," said the Wrecking Ball hitmaker. After, she posted selfies, asking her fans if "selfies are still a thing." Simpson responded: "They are now." Then the couples talked about their Teslas, and apparently they are already living together. Or, at least, she's renting Simpson a garage.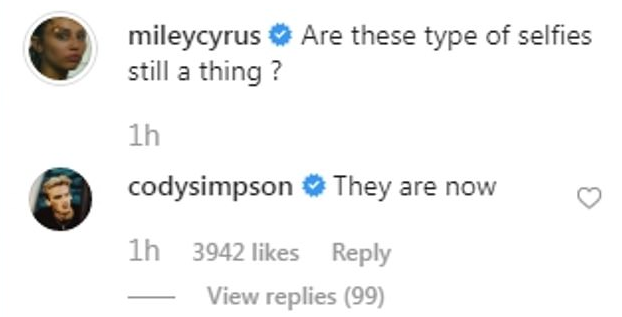 Cyrus recently revealed she is four months sober, adding: "It's the best I've ever felt. I'm radiating." Miley Cyrus and Cody Simpson are both ready to leave their partying days behind them and stay on track to a healthy lifestyle. "Partying isn't a part of her life anymore and Cody seems to be right in sync with her on that. Back in the old days, they'd be watching the sun come up together after a long night of partying. Now they're getting up together to do sunrise yoga," a source spilt to Hollywood Life.
Perhaps, Liam Hemsworth is not a good person. However, the couple dated for a long time and sometimes, taking a high road is the only approach. Especially when you are in the showbusiness game.