We really thought Miley Cyrus and Cody Simpson are like flu. Here today, gone tomorrow. But the Aussie singer is serenading her in hospital, so maybe they are a real item. Or a PR push, who knows.
Anyway, long story short, Cody Simpson dated Gigi Hadid and they were a cute, young, very blond and bland couple. Then he sort of fell off anyone's radar. Meanwhile, Miley Cyrus and Liam Hemsworth were married. Now they are getting a divorce. Cyrus spent the summer with Kaitlynn Carter.
Miley Cyrus and Kaitlynn Carter obviously met at the point where they needed support. Though, they split because the relationship was getting too serious, seems like Wrecking Ball singer is doing the same with Cody.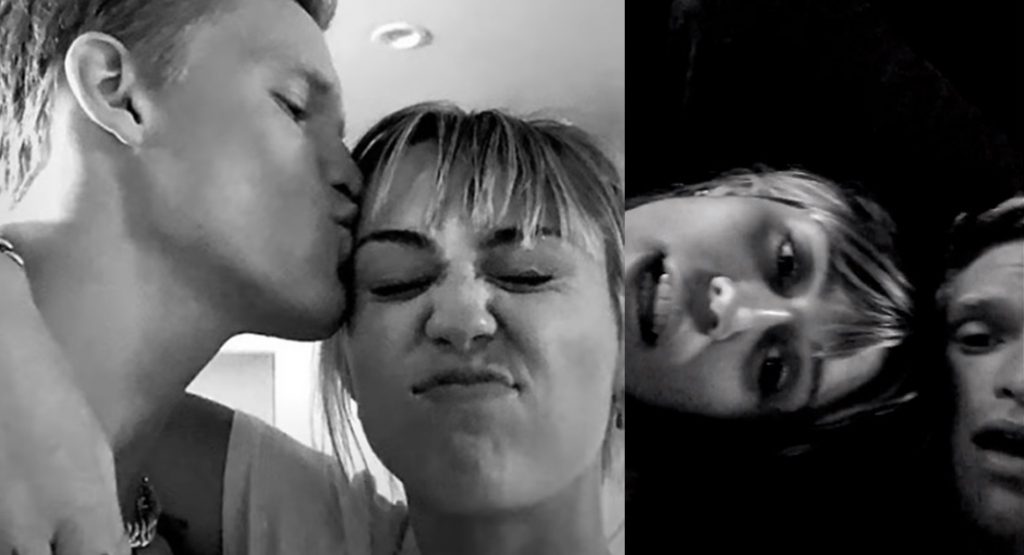 Will it last? Let's be real here. Miley is young and she is getting a divorce. Her relationship with Cody Simpson is all over Instagram, which is a bit childish. Cyrus is currently hospitalized as she recovers from tonsillitis. She already has plans to attend Gorillapalooza, Ellen DeGeneres and Portia de Rossi's music festival. So, we'll see what will happen there.
As for Cody Simpson, this is career boost money cannot buy. He knew Miley Cyrus for years and let's face it: she has an amazing career, she is cute, so why not? And just FYI, Gigi and Tayler Cameron aren't dating anymore. As for Liam Hemsworth, he's keeping the low profile. And so the story continues, the Hollywood people seem to fall in and out of love in a heartbeat. So, watch this space!