It does sound weird, but people are actually betting which royal will announce pregnancy next. Now that Princess Beatrice is engaged, she just entered the race, with her sister Princess Eugenie and two Duchesses, Meghan Markle and Kate Middleton. Looks like the future Queen Consort will be the first one to announce her fourth pregnancy.
Kate and William – The Cambridge family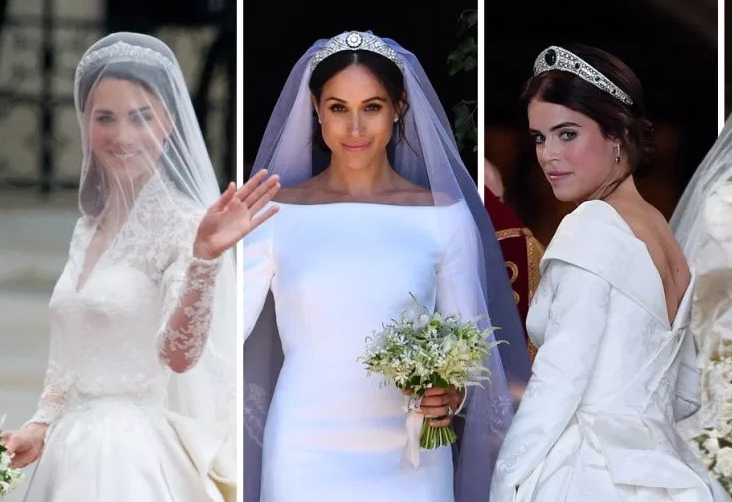 Kate Middleton aka Duchess of Cambridge is already pregnant, according to Express and The Sun. Betting was suspended on Kate Middleton and Prince William welcoming their fourth child in 2020. This sent bookmakers into a frenzy as speculation mounted the Duchess of Cambridge could be pregnant. Bookmakers revealed that the odds of Middleton giving birth in 2020 is now at 3/1.
Royal historian Juliet Rieden admitted Kate would "love another child" but claimed it seemed "unlikely", adding: "Who knows?" The fans are sure that the royal mom of three is pregnant because she changed her hairstyle in September. Again, sounds weird, but it did happen before the royal announced previous pregnancies. And if the couple wants a child number for, now may be a good time. They are still young and Prince William is third in the line of succession. Their next stop is Pakistan and the fans are sure that the pregnancy announcement will come right after the royal tour.
Meghan and Harry – The Sussex family
The Duchess of Sussex had a baby five months ago. Little Archie may soon get a sibling, again, the couple is young, but once Queen Elizabeth leaves the throne, Prince Harry will be fifth in line. The closer they are to the line of succession, the more responsibilities it brings. The pregnancy now might be soon, but they have the best doctors, they know better than we do.
Prince Harry and Meghan Markle just finished an African tour. But they got into an already nasty war against the British tabloids, so it's going to be interesting, dare I say disturbing, winter for the Royal Family. We doubt Duchess of Sussex is already pregnant, despite what some might say. Not all women lose baby weight as fast as the future Queen Consort.
Princess Eugenie of York and Jack Brooksbank
We are down to the York Princess. Princess Eugenie is already married and since she's the youngest in the crowd, there's no rush. However, since she married in 2018, the royal watchers are quite certain she will announce pregnancy any minute now. Bookies cite the odds of her welcoming her firstborn in 2020 as 1/2. Maybe the royal will announce that she's pregnant this month? British tabloids seem to think so!
Princess Beatrice of York and Edoardo Edo Mapelli Mozzi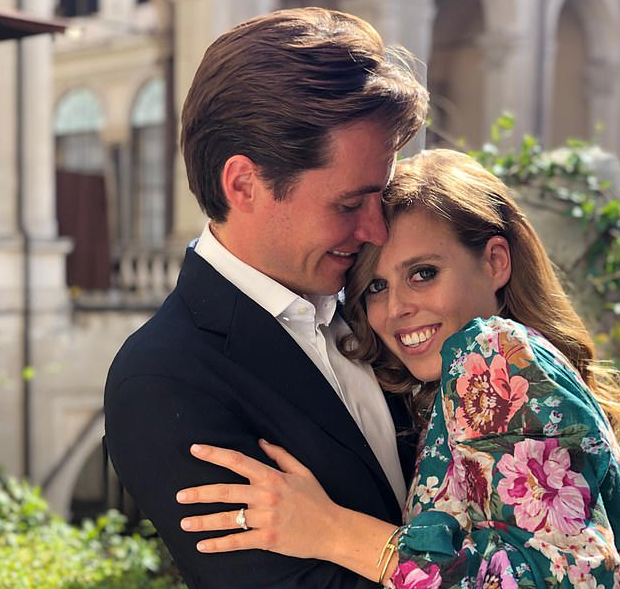 Princess Beatrice and Edoardo Edo Mapelli Mozzi are engaged. The wedding is set for the next year, but it doesn't mean she cannot have the baby next year as well. According to some sources, she is The Queen's favourite granddaughter. And she is going to become a stepmother since Edoardo Edo Mapelli Mozzi has a child with Dara Huang. A source close to the couple told People: "Edo is easily one of the best dads, he is so involved, and Beatrice is already showing that she's a fantastic step-mummy."
Which royal will be pregnant next? What do you think?