Angelina Jolie revisited her wedding and it's a different story than we heard before. Brad Pitt and Angelina Jolie married in 2014. Back then the couple said: "The kids wanted them to tie the knot." Now, Anglie Us Weekly sources say: "She felt that Brad pressured her."
According to the source, the Maleficent: Mistress of Evil star is enjoying being on her own. In fact, Angie has no plans to ever walk down the aisle again. The 44 years old Oscar-winning actress has yet to finalize her third divorce. The couple known as Brangelina did reach a custody agreement.
While many blamed Jolie for the split, Pitt recently spoke candidly. "A breakup of a family is certainly an eye-opener that as one — and I'm speaking in general again — but as one needs to understand, I had to understand my own culpability in that, and what can I do better." The source added that things between the Ad Astra star and the five children he shared with Jolie are getting better. As for Maddox, he never felt like Pitt's son, again, according to the same sources.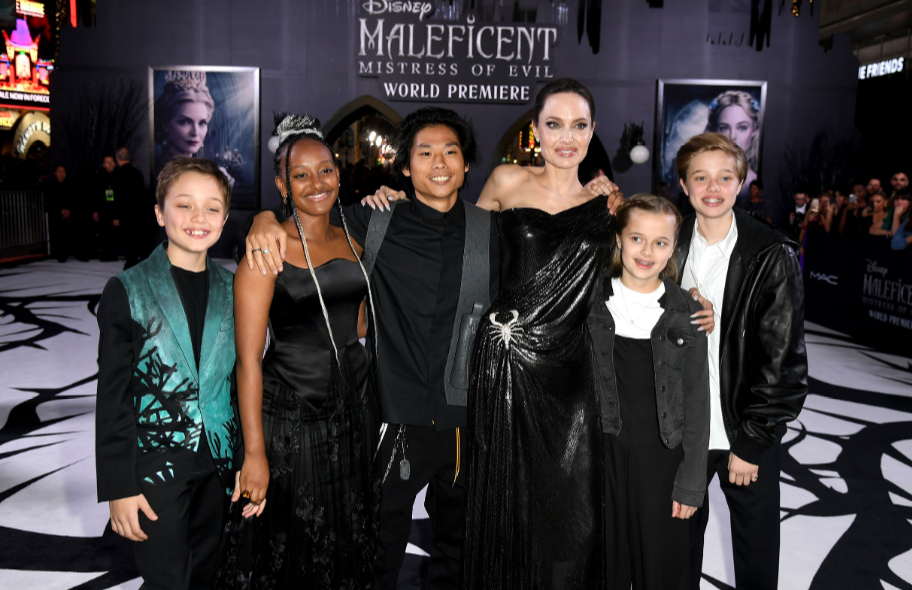 Just days ago, Jolie was joined by her five kids, her brother James Haven and father Jon Voight, to the premiere of Maleficent: Mistress of Evil. Maddox skipped the event, since he is abroad, studying. At the event, Angie told People magazine that she gets her strength from the kids.
Post split, Brangelina got connected with various famous and semi-famous people. Angie and Keanu Reeves, Angie and her ex-husband Billy Bob Thorton,… Brad and MIT professor, again Brad and spiritual guru Sat Hari Khalsa. We heard that Pitt was dating Charlize Theron, and he was also in a triangle with Kourtney and Khloe Kardashian.
Despite all the rumours, Pitt and Jolie are most likely done with PR wars. It will be interesting to see them with their new partners, on events like The Oscars. Both actors have wild dating history, so we'll keep our eyes and ears wide open!