Kanye West and Brad Pitt are buddies. The actor gave the rapper's Sunday Service a glorious review, but somehow Pitt found himself in a love triangle. Apart from Brad Pitt, it involves two of Kanye West's sisters in law: Kourtney and Khloe Kardashian. What a mess, now let's try to explain:
So, Kanye West wanted to play a matchmaker for Khloe Kardashian and Brad Pitt. We don't see that, because they aren't each other's types. Keeping Up With The Kardashians stars and Ad Astra actor were all at Kanye's Sunday Service. So, how did we get to Kourtney Kardashian and Brad Pitt?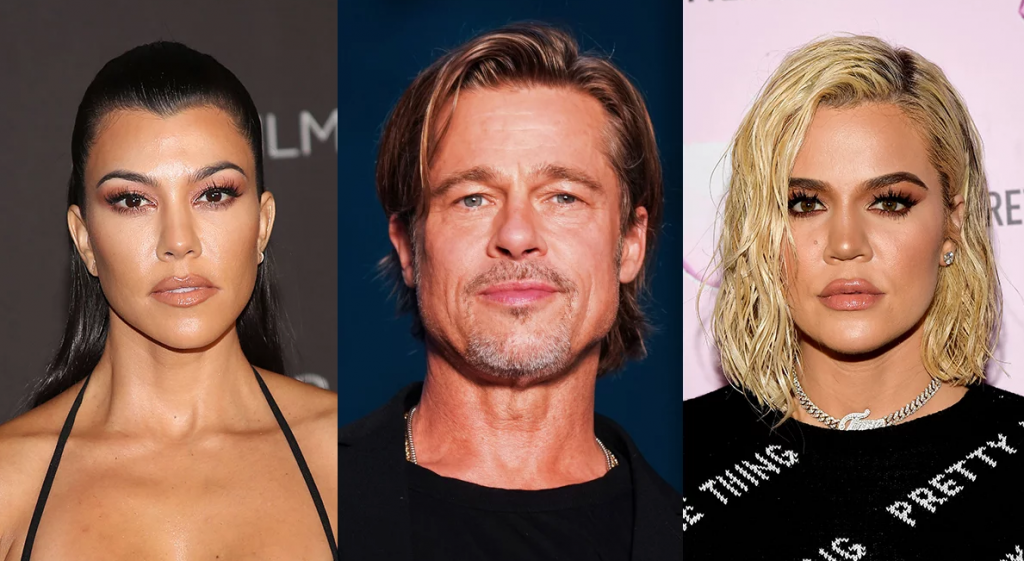 The oldest Kardashian sister was spotted with her ex just days ago. But somehow, somewhere, the rumour about her and the famous actor started and we sort of believe this. Here's why: Brad Pitt doesn't have a type, but he prefers thinner ladies. She is also closer to his age than Khloe. And the biggest thing is that they share a passion for architecture.
If you check out Kourtney's ex, Scott Disick, he does look a bit like younger Pitt. And out of all Jenner/Kardashian sisters, Kourtney is the one who values her privacy the most. Hence the photos of her and her cheating ex, Younes Bendjima.


According to Gossip Cop, the Kardashians aren't fighting over Brad Pitt. We tend to believe it. Why? Because we have a strong hunch that Kourtney and Brad are already sitting on a tree, k-i-s-s-i-n-g! And while we were snooping, we discovered a blind item that seems to match this whole thing. As for Khloe Kardashian and Brad Pitt, let's just say the younger sister is a decoy.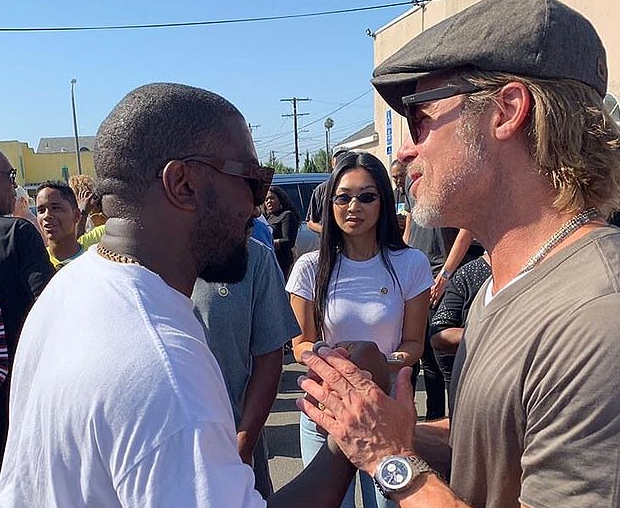 What do you think? Could there be any truth to it? Or is this all in our heads? A week ago we didn't know Kanye West and Brad Pitt were buddies. So, stranger things have happened…