Lenny Kravitz is rock'n'roll legend, fashion icon and sex symbol. He did some acting as well, but the real acting talent is his daughter Zoe Kravitz. Now, before we explain why is Kravitz a proud papa, let us remind ourselves that he's 55. How can a person be 55 and still look better than the vast majority of people on this planet? That's a rhetorical question.
It's safe to say that Lisa Bonet and Lenny Kravitz made a wonderful daughter. Zoe Kravitz proved that she is talented, with or without famous parents. And now, she is set to play Catwoman opposite Robert Pattinson in The Batman. Here's what hitmaker had to say about that: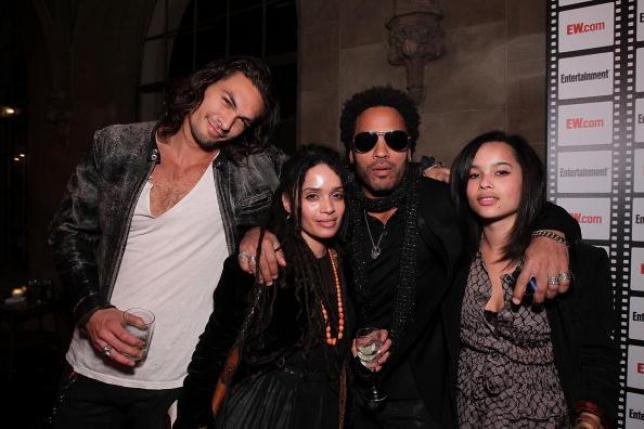 "I grew up watching Eartha Kitt do it on Batman, on the TV show, when I was a kid, so I'm really looking forward to this," Lenny Kravitz shared, adding that he "was very excited about it" when he first heard the news. He won't be giving Zoe any pointers when it comes to rocking leather, his signature look over the last three decades, as the rocker explained, "Zoe needs no help."
Zoe's stepfather, Jason Momoa, also praised the 30-year-old actress, singer, and model. Aquaman and star of the DC cinematic universe told ET that she is perfect for the role. "It's perfect casting. It's perfect. She's gonna kill it." By the way, Momoa and Lenny Kravitz are like brothers. How cool is that?
Robert Pattinson, Zoe's future co-star, is also looking forward to working with the talented star. "Zoe's great, and I've known her for years and years and years," Pattinson told ET while promoting his film The Lighthouse. "I've been friends with her for like ten years and she's brilliant."
The Batman will fly into theaters in June 2021.