Wearing fashion uniforms sounds restrictive, even dull. But if you find the perfect cut, shape, and you feel and look great in it, why change it? We know how many celebrities think that wearing all black is some kind of statement. It can be, but what's even more challenging is playing with colors and patterns, and accessories, while staying true to your style. Or in this case, your uniform.
Anna Wintour
Anna Wintour may wear various patterns and colors, but she has her fashion formula, beyond her bob haircut. Vogue's editor always wears midi dresses with either tall boots or classic Manolos in nude. With oversized sunglasses and accents on her waist, she knows that she is a big deal. And despite being the first one to talk trends, she is simply ignoring them.
Karl Lagerfeld

Late Karl Lagerfeld was not a simple man. However, his fashion uniform was. His go-to formula was: black pantsuits, white shirts, and tie. But he loved adding a slightly different accessory, like gloves or necklaces, for a touch of individuality. With a perfectly sleek ponytail, Lagerfeld was a true style icon.
Carolina Herrera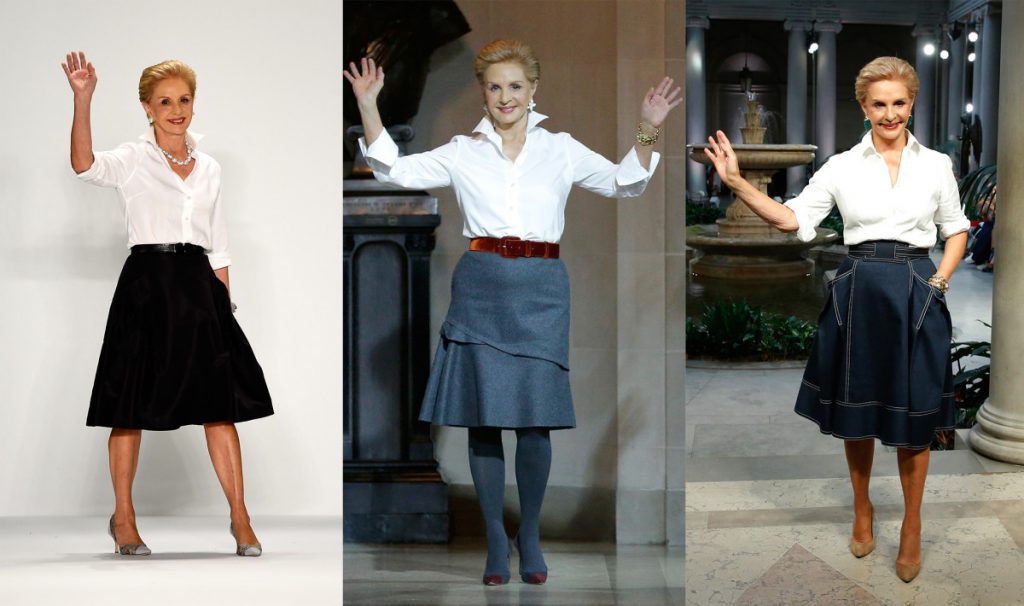 Carolina Herrera is the epitome of elegance and class. She is also a designer, so one would think she loves experimenting with clothes. Her go-to outfits are perfect for busy women. Herrera almost exclusively wears white shirts with midi skirts. Here's why the designer loves white shirts so much: "They are my security blanket, as they say (Laughs). They make me feel secure, and I can match them up with anything. They're very feminine, and when I'm getting dressed in the morning and can't decide what to wear, a white blouse always fits the bill." It's true; you can dress them up or down, wear them with a pantsuit or jeans. And always have a touch of feminity.
Kate Middleton
The Duchess of Cambridge often repeats older dresses, and for one simple reason: she found her style, and it suits her. While she doesn't have one fashion uniform, she does love vintage-inspired dresses as well as coat dresses. And wears them of repeat, mostly with nude heels. The Duchess is a fan of fashion uniforms, and we love that her style involved, so it suits her role perfectly.
Queen Elizabeth II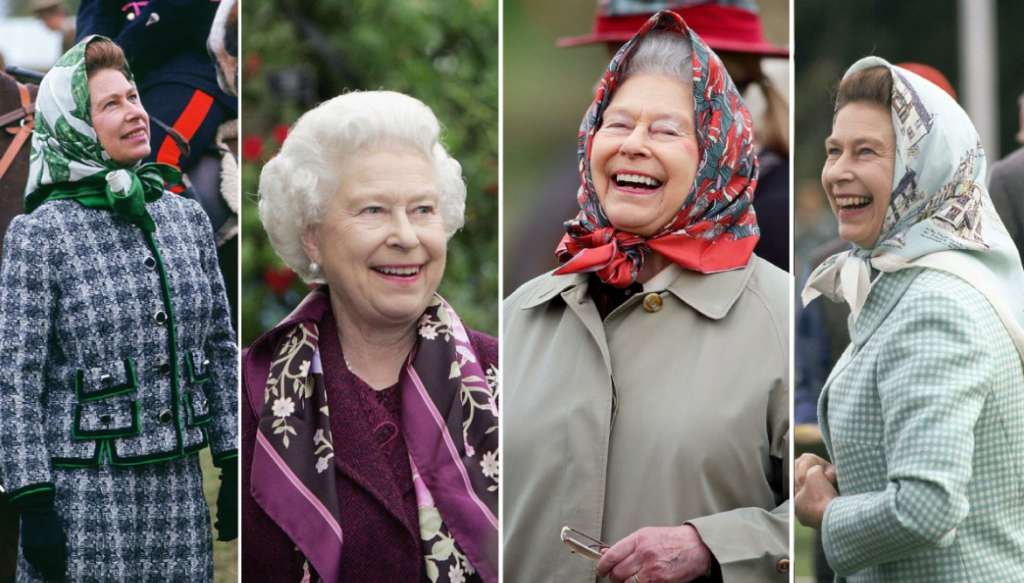 Speaking of British royals, no one rocks the fashion uniform as great as the Queen. She is always in a skirt suit, and her favorite accessories aren't tiaras. Though she has to wear them. Apart from her black bag and block heel shoes, she loves scarves. It's incredible how polished and regal she looks, despite being in her 90s and ruling the UK for over 60 years. Always with a scarf and in a bright-colored suit.
Emily Ratajkowski
Emily Ratajkowski is the biggest fan of crop tops ever. It's simple: if you got it, flaunt it. Her style isn't everyone's cup of tea, but she is a model who also sells swimwear. Crop top plus tight midi skirt and Emily is ready to take over the fashion world.
Ellen Degeneres


Our final guest among the biggest lovers of fashion uniforms is Ellen Degeneres. The talk show star loves nothing more than a pair of skinny pants, blazer, and a shirt. However, the coolest thing about her style are the patterns. Despite demure outfits, she is showing us playful side and that's perfectly in sync with her public persona.
What's your verdict? Having fashion uniforms – brave or lazy?