Chrissy Teigen is a model, but she is also someone who speaks up, whether you like it or not. Chrissy Teigen is also Miss body-positivity. She got back from a family vacation and her butt became some sort of Twitter topic.
Naturally, John Legend's wife did not stay mute. She simply tweeted: "I have no a** forever, is this news to some of you?" Teigen pointed out that not everyone is photoshopped all the time, which we all know, but somehow we got so used to Photoshop, that seeing a normal, healthy body, looks weird.
Chrisy got caught by the paparazzi. She didn't ask for her bum to become a meme. Trolling Chrisy Teigen is body-shaming. But since she's the queen of clap backs, she is not going to fall for petty comments.
Chrissy' body positivity is nothing new. She served some juicy answers to online trolls after she had her babies. John Legend's wife also posted something any parent can relate to: "For everyone that's like OMG my ovaries are exploding when I see your kids, omg so cute I need a baby right now!' We don't Instagram everything, okay? We don't."
The former model spoke bout postpartum depression after the birth of her first child. But most of the time she makes us laugh. In January, she tweeted that she got hives on her butt, while on her dream vacation. Is she trying too hard to keep it real? No, she IS always outspoken, loud, open and she interacts with people.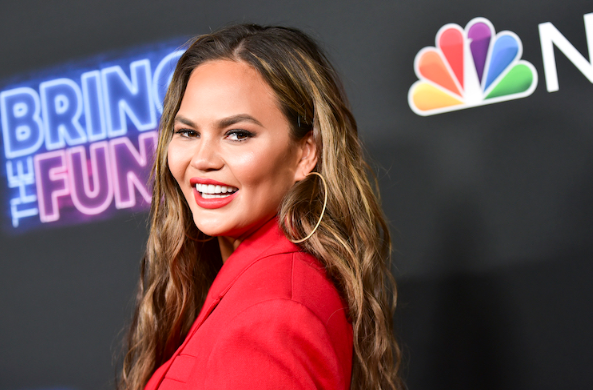 As we said, you may think Chrissy's attitude is a bit over the top, but that's part of her and that's the reason we know her name. She isn't just a wife or just a model. She is a modern woman and her hubby is very lucky to have a strong, opinionated woman to inspire him and put him at his place. Don't mess with Teigen, she will outsmart you.