Baby Archie's christening almost destroyed the British Royal Family. OK, that didn't happen, but all the drama was so exhausting and unnecessary. Here's what happened:
Baby Archie's parents, Meghan and Harry, decided to keep things private. Which would be fine if they didn't announce that they want things to be private. Who does that? Of course, it backfired. They are working royals and have to act accordingly.
On the other hand, they are not public property. But then again, the same public pays for everything, including baby Archie's new home. The vicious circle was finally over once the Sussex family posted first photos from the event.
Master Archie, who is seventh in line for the British Throne, was baptized today and it is certain that he is one of the cutest babies ever despite not-so-pretty, yet traditional Victorian gown.
The proud parents were joined by family and friends. Auntie Katie, aka the future Queen Consort, and Meghan's mum Ms. Doria wore similar shades of pink and we are shipping this friendship.
The gathering included Prince Harry's former nanny and his mother's sisters. The Queen skipped this event, she wanted some alone time with her hubby. Considering they are both close to 100, it is understandable.
Of course, Prince Charles and his wife, Camilla, looked proud and delighted to be part of the baby Archie's christening. Also spotted in Windsor Castle: Meghan's BFFs from the University and Jessica Mulroney.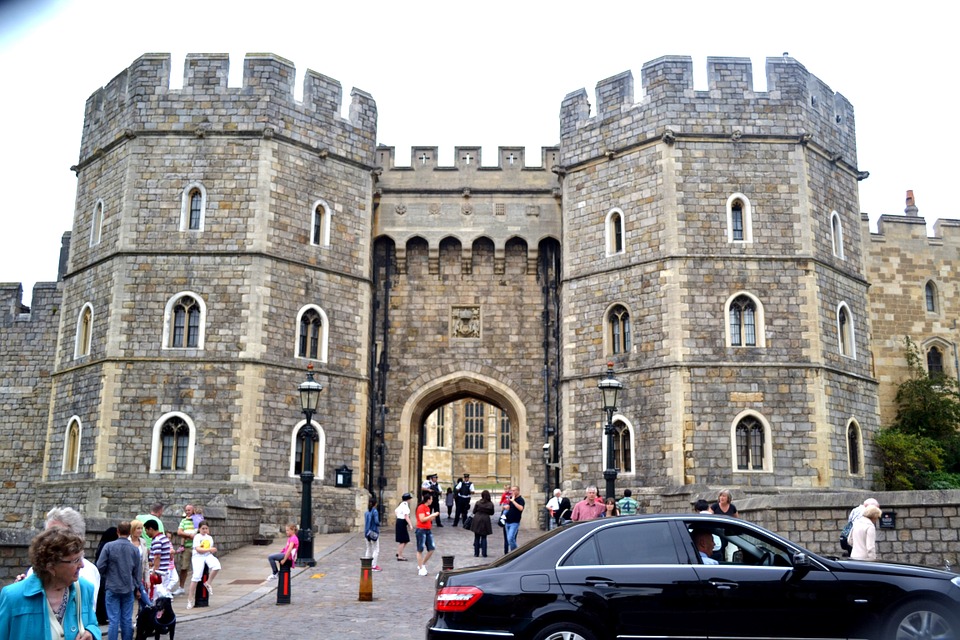 Tiny Master Archie's parents should've known better than to demand privacy because, for the people, it was all about the baby. Archie is Lady Diana's grandchild and he will never be a completely private citizen. Now, enjoy the photos of a lovely family and tell us if Archie looks more like his mommy or his daddy?